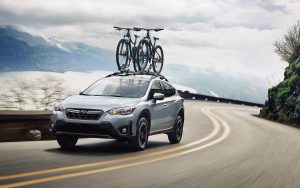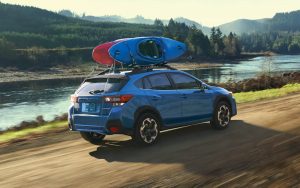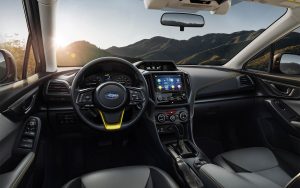 It is time to introduce the 2022 Subaru Crosstrek. This small wagon crossover can traverse with the big SUVs, while doing it with style, comfort and affordability. This new Crosstrek has everything you love about Subarus and more, but what makes the 2022 Subaru Crosstrek stand out against its competitors?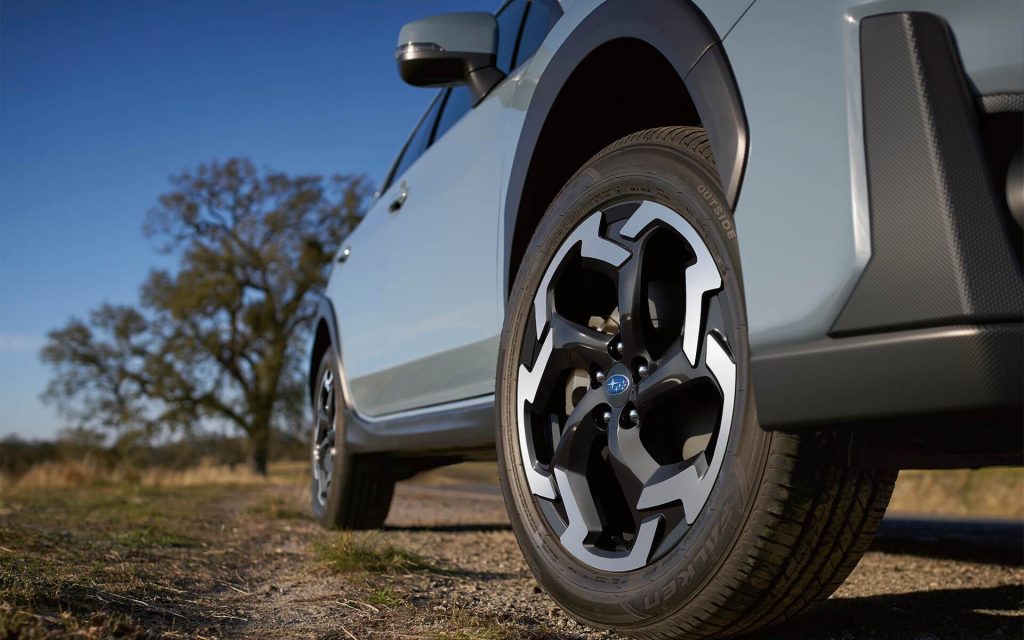 To begin with, the 2022 Subaru Crosstrek has style. The smallest of the Subaru Wagons, it presents itself as the go to for young ambitious outdoor types or the sophisticated and tempered with a wanderlust soul. Its compact, yet carefully spacious. The rear trunk has a 20.8 cubic foot capacity and can be increased by dropping the 60/40 Second Row for 55.3 cuft. What is styling though if not for an appeal to nature? The Crosstrek props itself up on a Four Wheel Independent Suspension providing 8.7 inches of ground clearance. The round and narrow build is then topped with hearty roof rails for kayaks, storage boxes, skis or anything else you need in the wild. And let's not forget the contrast stitching interlaying the water repellant StarTex Upholstery to prove that this crossover is ready for anything.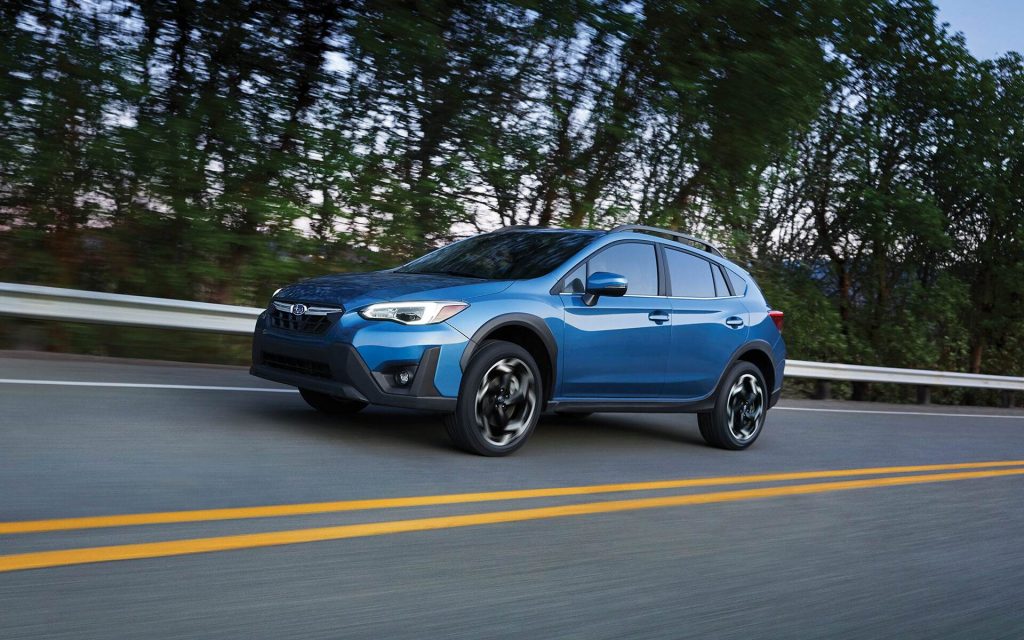 Being ready for anything though, does require a level of comfort. Nobody says the best part about camping is sleeping on the hard rocky ground. Therefore a true demon of the forest needs a softer side. The 2022 Subaru Crosstrek comes with a 2.5L Boxer Engine producing a smooth 182 HP and 176 lb-ft of Torque. The Automatic Lineartronic CVT maintains constant flawless control over the Symmetrical AWD to ensure adequate power and seamless handling. Even when you activate Subaru's Trade Marked X Mode for those Deep Snow and Mud scenarios, the Crosstrek wades through with ease.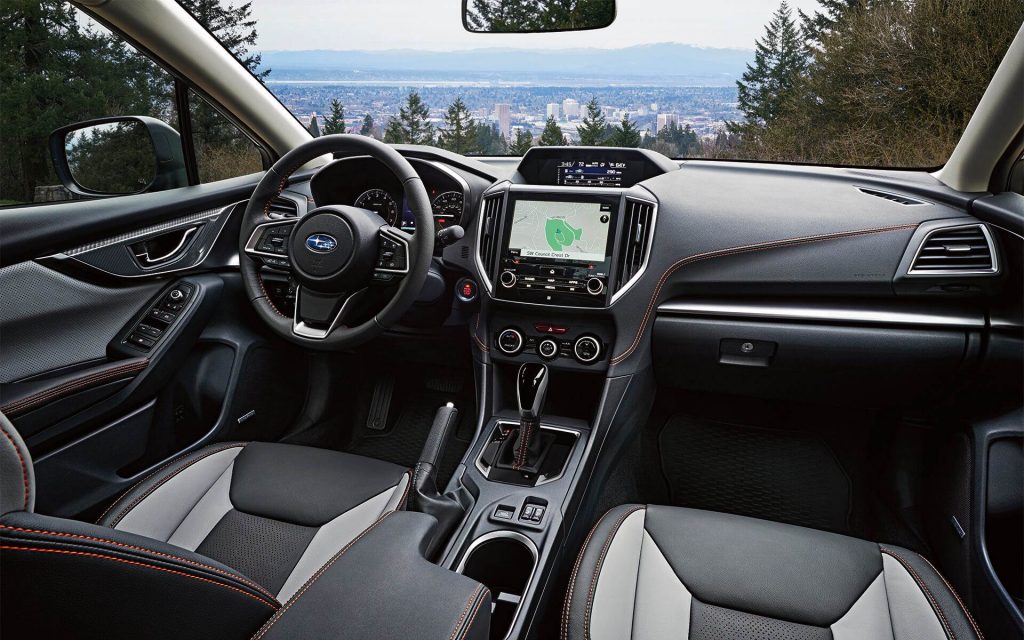 Comfort of course cannot be measured by ride alone, the Cross Trek comes with Heated Front Seats, USB Ports and Charging Ports throughout and an 8-inch Touch Screen Display offering Apple Carplay, Android Auto and Subaru's Starlink. Coming back from a day of hiking, fishing, skiing or surfing? Access your Crosstrek through the Starlink App with its remote start feature, so its warm and dry as soon as you arrive.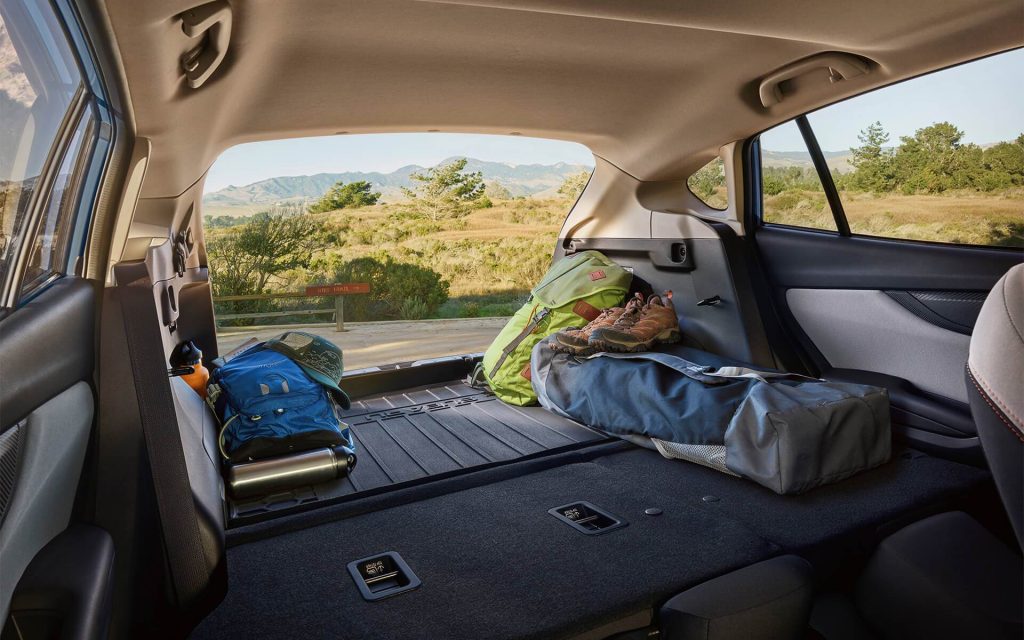 Lastly, affordability. This is a major point because budgeting is more important than ever now. We have all been through some difficult days these past few years and getting the most out of our dollar is important. The Crosstrek fits this marker well. Starting MSRP on the Crosstrek is $22,445 dollars while the Crosstrek Limited is only $28,295 dollars. Not only that, the Crosstrek has superb fuel economy which will save you at the pump averaging 30 miles per gallon.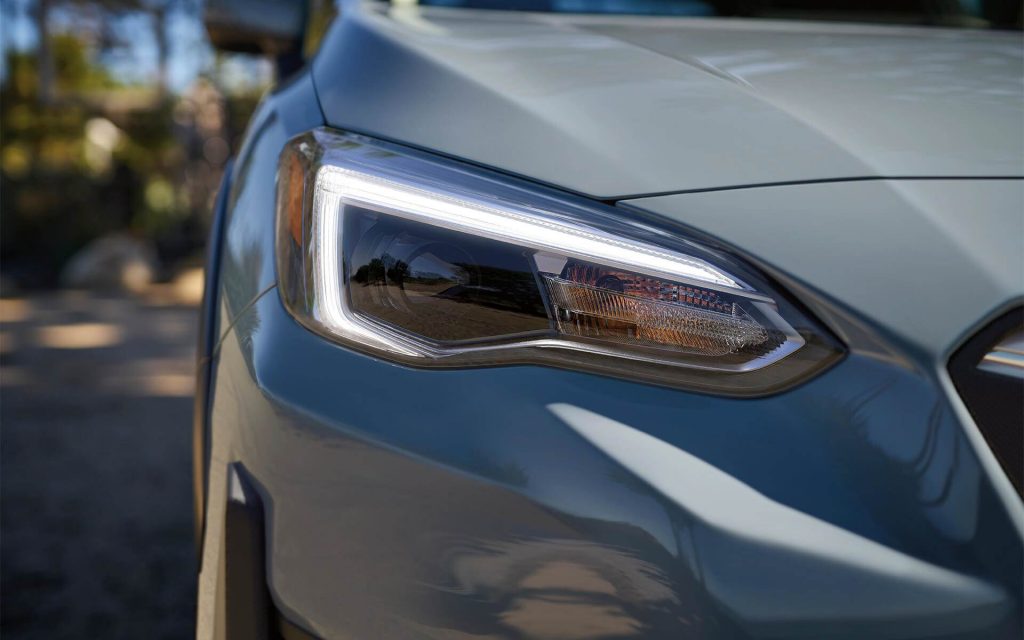 Did you know that Subaru has a reputation for longevity? You probably did, but long life and reliability is paramount for affordability. According to Kelley Blue Book, 97% of all Subarus sold 10 years ago are still on the road today. That means you won't have to worry about looking for a new vehicle as soon as your loan term is up.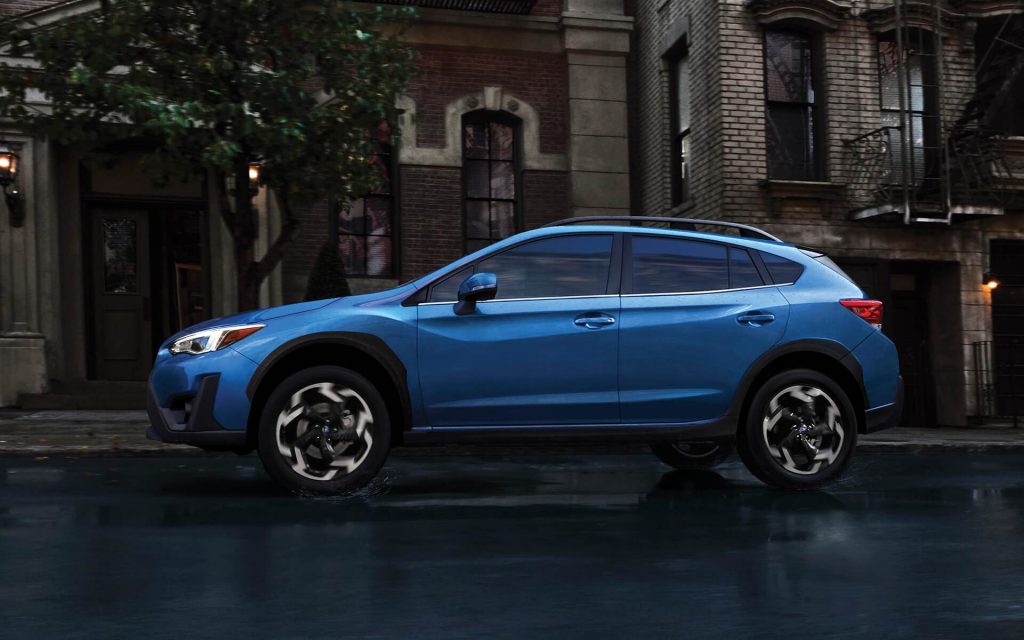 The 2022 Subaru Crosstrek is a complete wagon style crossover SUV. It is small, fun and capable. It is built for the worst conditions, but feels just as good on sunny summer mornings. Oh, did I forget to mention how safe it is? The 2021 Subaru Crosstrek earned the Top Safety Pick from the IIHS. Combine safety with style, comfort and affordability and you have one of the best selling crossovers on the market. What are you waiting for? Book a test drive today with Valley Subaru!