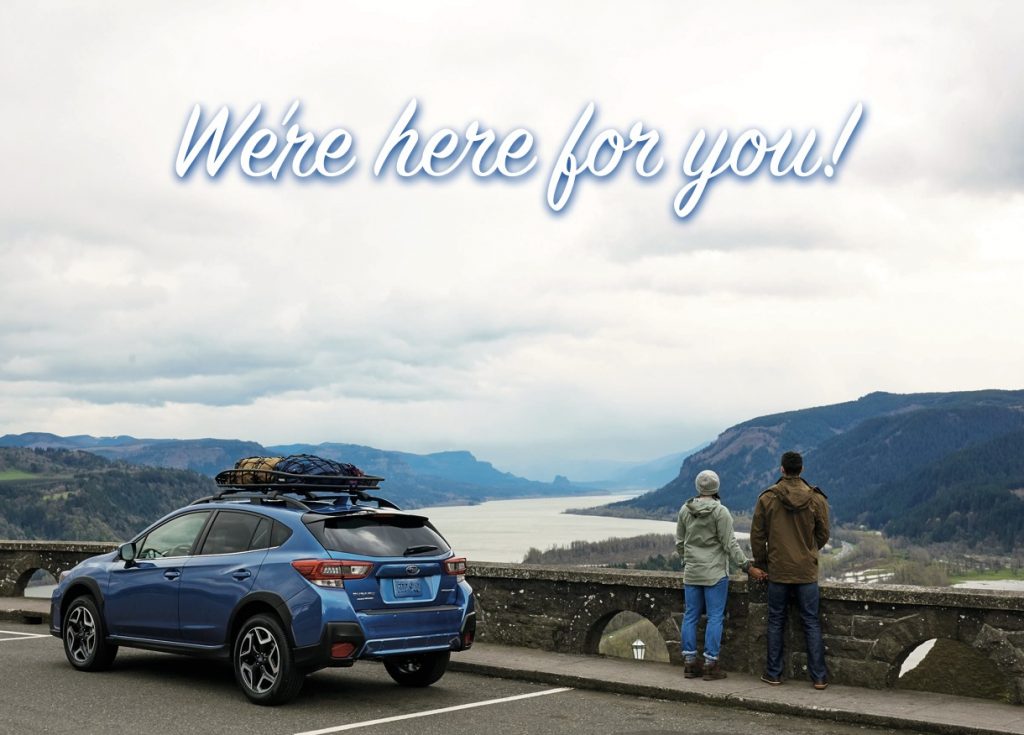 During the current COVID-19 pandemic, we want to let you know our highest priority is the health and safety of our customers, employees and the community at large. We are taking every precaution to ensure we are protecting everyone's wellbeing while continuing to serve our community with essential services using our available vehicle concierge programs.
     Vehicles are crucial to our ability to navigate this world at such an unprecedented time. Without access to vehicle maintenance and sales when needed, our options for essential travel are limited. We want to ensure workers with critical jobs, serving us all, can get there safely. We also want others to know they have reliable transportation to get supplies or care for family members.
     Our sales department is still open online. We can help you find the right vehicle, view it digitally, and work payment options from the comfort and safety of your home. Vehicle and paperwork delivery will be done under strict guidelines to keep our community safe. Our service and parts departments are also open, with highly sanitized facilities and social distancing guidelines followed. We're happy to offer a service concierge as well, so you don't need to leave home to get necessary maintenance and repairs. We will pick up your vehicle, perform any needed service along with a thorough multi-point inspection, sanitize the vehicle, and deliver it back to you. There's no need to choose between the safety of your family and the safety of your vehicle! 
     We're all in this together, please reach out to us if we can help!